Services & Patient Information
A GP PRACTICE CARING FOR DALYELLUP, GELORUP, AND STRATHAM
Our skillful, kind GPs help you and your family get well and stay well. We are a bulk billing doctor's surgery providing a full range of personalised health care including care plans, check-ups, medicals, and counselling.
Skin health
Protect yourself and your family from the downside of living in sunny WA. A skin cancer check assesses your risk and pinpoints anything that needs a further look.
Skin cancer checks
Ongoing treatment and monitoring of skin lesions
Skin biopsies
Surgical excision of skin lesions
Cryotherapy (liquid nitrogen freezing)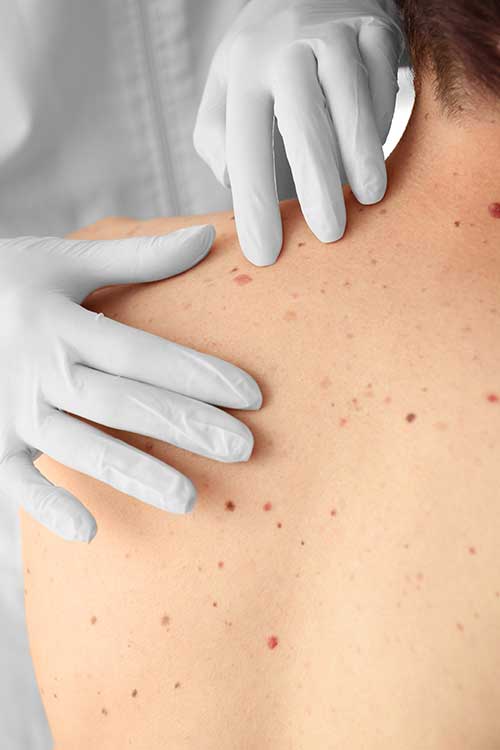 Pathology nearby
The pathology collection centre nearby can take blood or urine samples required for a general health and wellness check-up or to manage a medical condition.
Blood counts, cholesterol and iron level monitoring
Thyroid (TSH) testing
Liver function testing
STI screening
Pregnancy screening and monitoring
Diabetes testing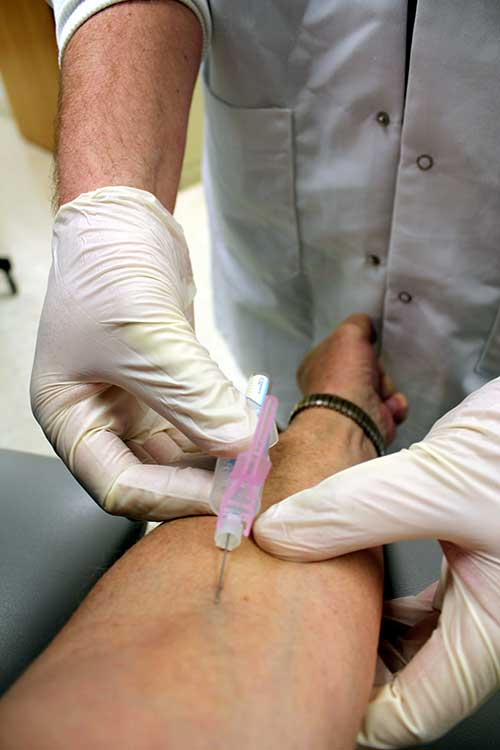 Men's health
Talk health with someone who 'gets' you. Our doctors are dads, husbands, partners, workmates; we know it can be tough to take care of yourself.
Erectile dysfunction
STIs check-ups and sexual health
Cancer counselling and screening: colorectal cancer, prostate cancer, skin cancer, lung cancer
Mental health reviews.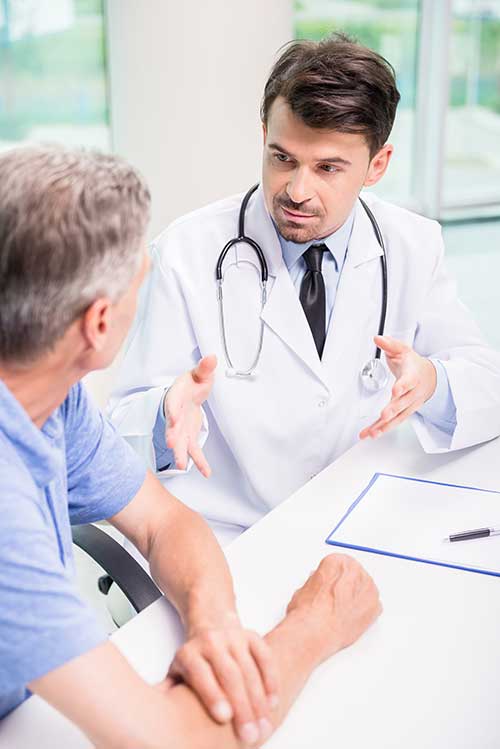 Women's health
We listen carefully then we work with you on everything you tell us matters to your wellbeing.
Family planning and birth control: oral contraceptives, long-acting injectable contraception, Implanon NXT™ insertion & removal
Cancer counselling and screening according to the National Guidelines: breast cancer, cervical cancer, ovarian cancer, skin cancer
Menstrual disorders
Pre-pregnancy counselling
STIs counselling and screening
Mental health reviews.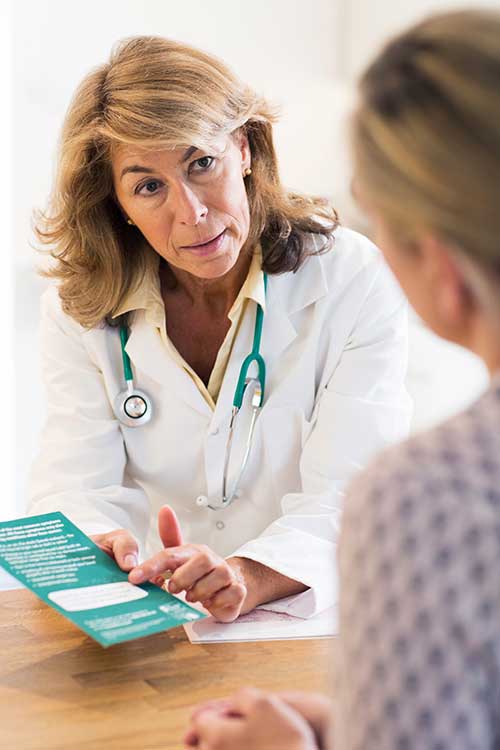 Shared pregnancy care
We'll be delighted to be part of your team.
Pre-pregnancy counselling
Diagnosis and monitoring of early pregnancy
Antenatal shared care with hospital midwives and obstetrical teams
Post-natal (after delivery) assessments and baby check-ups.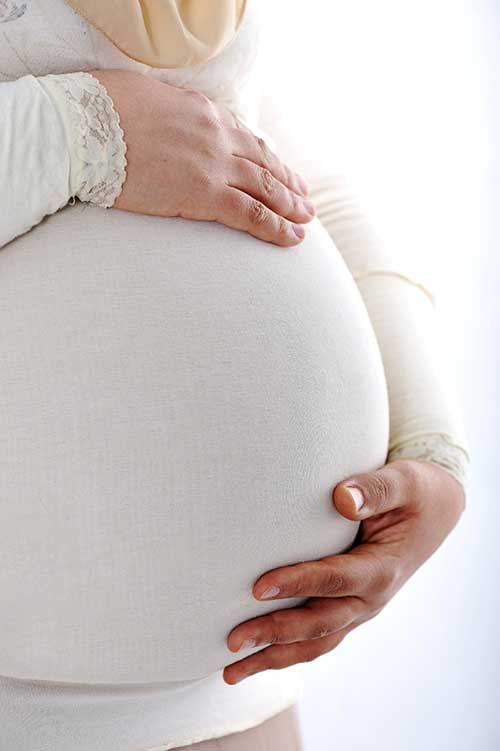 Mental health
If you're one of the one in five Australians whose mental health makes it hard to live the life you want, we'll help you change that.
Mental health reviews & examinations
Counselling
Preparation of mental health care plans
Ongoing care and monitoring of chronic mental health conditions.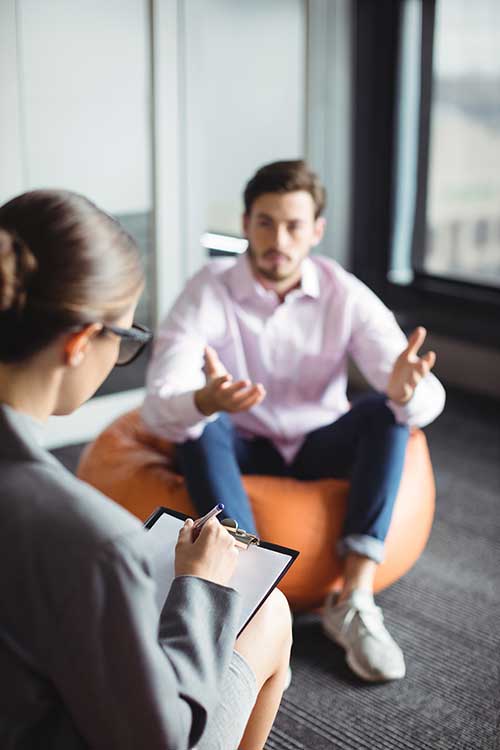 Living with chronic health conditions
If you have a condition that has persisted for more than six months, our doctors will support you to be as healthy as you possibly can. This includes referrals to up to five allied health services per calendar year. These services have either significant Medicare rebates or no out of pocket expenses.
Chronic conditions include:
Diabetes
Chronic obstructive pulmonary disease (emphysema)
Asthma
High blood pressure (hypertension)
Chronic heart disease: heart failure, ischaemic heart disease, atrial fibrillation
Chronic arthritis.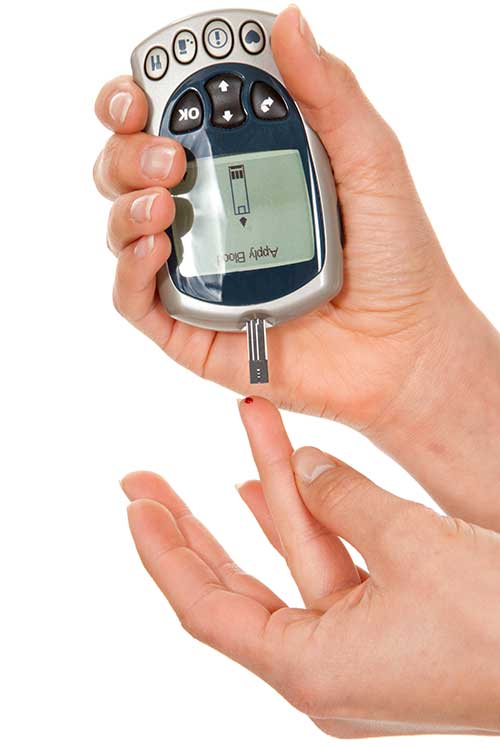 Family health
We take care of growing families. We're with you all the way, at every stage and through thick and thin.
Children and adolescent health
Immunisations
Assessment of paediatric behavioural disorders
Musculoskeletal and sport injuries.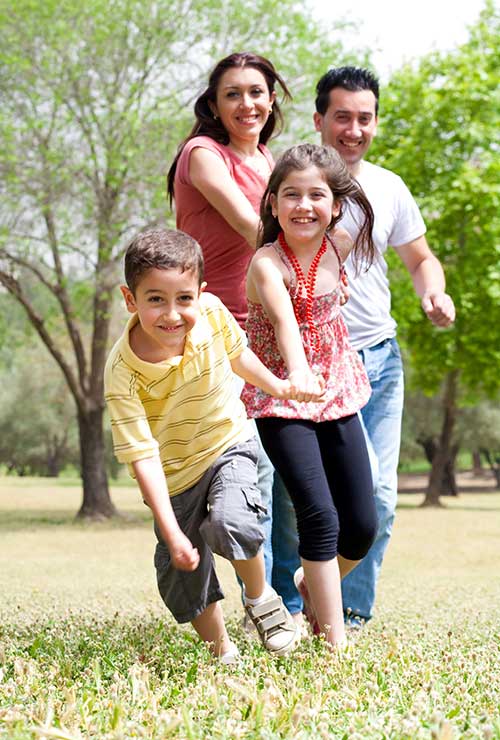 Medicals
Need an assessment for diving or driving or getting or changing your job? We'll do that.
Comprehensive health assessments
Pre-employment health assessments
Drivers licence medicals
Workers Compensation Insurance medicals (WorkCover)
Patient Assisted Travel Scheme certification (PATS)
ECG
Lung function testing (Spirometry).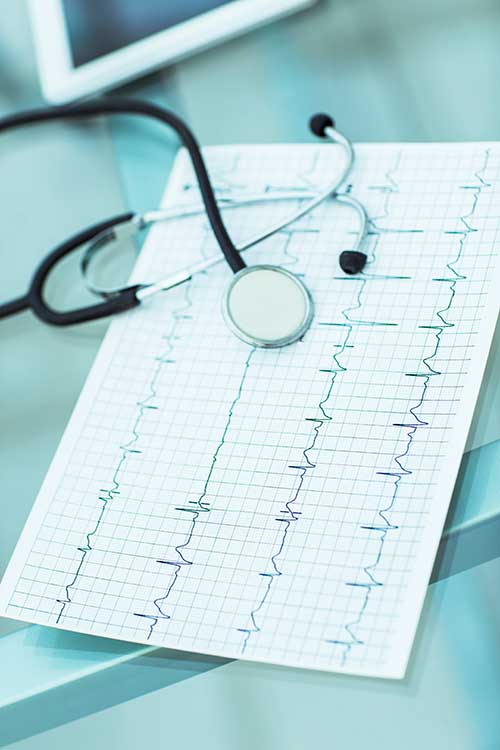 FREE HEALTH CHECKS
We're proud to be part of a national Medicare funded program to help Australians of 'a certain age' stay well.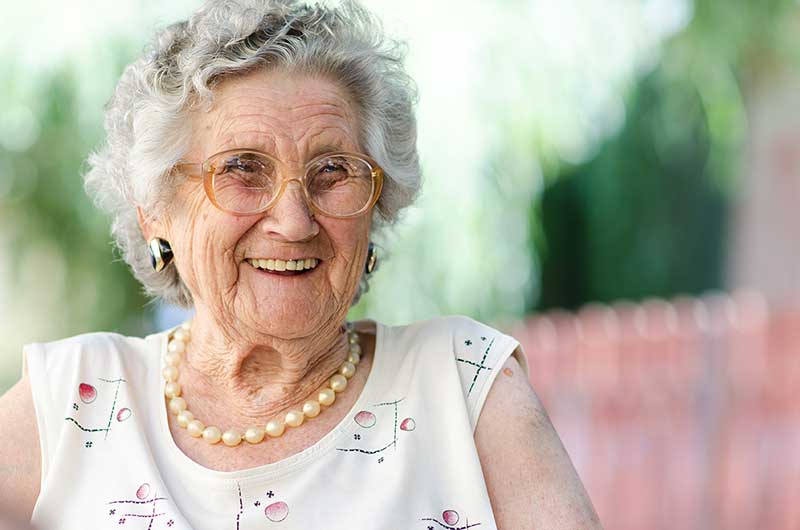 ARE YOU 75 OR OVER?
If you could use some support to stay fit and strong and independent, we'd love to offer you two free check-ups. If you'd like one of our doctors visit you at home, they can advise on changes that could make life easier, like handrails or personal alarms.
 Whether we visit you or you come to us, you get to do a full range of simply vital tests. Then we'll know what (if anything) needs changing to keep you well. If you decide that some government-funded home help would make a difference, we'll help you apply.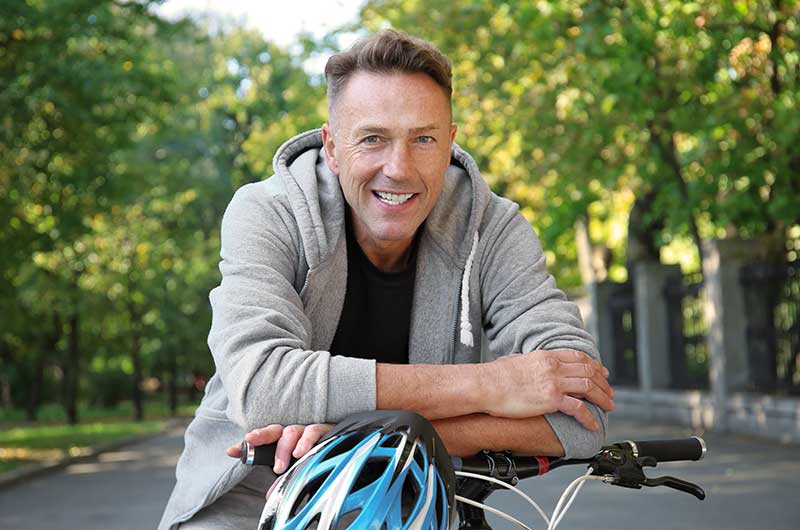 ARE YOU BETWEEN 45 AND 49?
It can be tough to take care of yourself in your forties. Maybe you're too busy and too tired. We understand. We also know that this is a crucial time to take a look at your health and lifestyle.
Talk to one of our doctors about what's working and what isn't. Do some simple tests. If you decide that doing less or more of something will make you healthier and happier, we'll back you all the way.
how our clinic works
Promenade Medical Centre is committed to giving you affordable, professional health care of the highest quality.
We've answered our patients' most common questions here. If your question isn't answered below, please get in touch.
Am I eligible for bulk billing?
We automatically bulk bill patients who:
are aged under 16 or over 65
have a valid concession or health care card
are Department of Veterans Affairs (DVA) gold card holders.
Regardless of your eligibility, you will not have any out of pocket expenses for the following services:
Care for acute life-threatening emergencies
Chronic disease management and health assessments
Care plans and team care arrangement plans
Mental health care plans.
In general, we also bulk bill for follow up consultations that are simply to track the progress of treatments agreed to in your initial visit.
What are your charges?
If you are not eligible for bulk billing the Medicare rebate will cover part of the fee for most of the services we provide.
You will need to pay the gap fee on the day of your visit. This fee will depend on the length of your appointment and your eligibility for Medicare benefits.
We accept payment by EFTPOS, credit card  (Visa and MasterCard) and cash. Our fee structure is displayed at the front reception desk.
Overseas visitors and temporary residents are not eligible for Medicare benefits and must pay the full cost of health care services.
If you're struggling financially, please discuss your situation with your doctor. NOTE: Our reception staff cannot discuss any requests for bulk billing.
How quickly can you process my rebate?
If you pay by EFTPOS we can transmit your Medicare claim electronically as soon as you have paid your account. Refunds are deposited in your bank account within minutes.
If you pay by credit card and have given your account details to Medicare Online your refund will normally be paid into that account within 48 hours.
Can you advise me on the cost of allied health and specialist treatments?
We can refer you to highly skilled medical specialists and allied health care providers (radiologists, pathologists, physiotherapists etc.)
However as we cannot be responsible for other practitioners' fees, we strongly recommend that you discuss their fees policy before you seek their services.
What if I've had a workplace accident?
If your medical care is related to a valid WorkCover claim, we will bill
WorkCover
directly on your behalf.
Can I see my preferred doctor at my preferred time?
We do our best to ensure that this happens and most often we succeed. However, if we need to respond to an emergency or an urgent case, your appointment may be delayed. If this happens our reception staff will make every effort to keep you informed about waiting times or alternative appointments.
NOTE: Currently we do not offer an after-hours service. 
How much time can I have with my doctor?
We offer short and long appointments. Please tell our reception staff if you need a long appointment with your doctor. We also recommend booking a long appointment for these health care services.
These health care services may need a longer appointment:
Multiple health issues
Skin check
Mole excision
Early pregnancy diagnosis or screening
Mental health consultation
Counselling
Behavioural assessment in children
Care planning
Driver's licence medical
Commercial driver's licence medical
Employment medical
Advanced Health Directives
WorkCover (initial review)
How do I register with your practice?
What if I need to cancel my appointment?
Please give us as much notice as you can so we can give your appointment to a patient on our waiting list. You can
rebook online
or by
calling us
.
Will you see me without an appointment?
How do I get my test results?
We will phone you to arrange an urgent appointment if your test results reveal anything needing immediate attention. We may also contact you to organise a non-urgent appointment to discuss test or imaging results as part of your ongoing health care.
Otherwise please feel free to book an appointment to discuss your results with your doctor. Appointments to discuss test results are always bulk billed.
What if I need help with English?
We can book a telephone interpreting service for you. If you would like someone who speaks your language to help you, please tell our receptionist when you book your appointment.
Promenade Medical Centre uses TIS National (Translating and Interpreting Service). TIS Interpreters speak over 160 languages and dialects.
Most services are free for our patients.  Visit the TIS website or call them on 131 450 for more information
If you use sign language we can book a free Auslan Interpreter from NABS the National Auslan Interpreter Booking and Payment Service.
Is my private information secure?
Promenade Medical Centre is committed to providing you with the highest levels of service including privacy and confidentiality. We are bound by the Australian Privacy Principles contained in Schedule 1 of the Privacy Act 1988 and the Privacy Amendment (Enhancing Privacy Protection) Act 2012, governing the protection of your personal information.
View our Privacy Policy and Statement
About drugs of dependence
In response to widespread reporting of increased harm caused by prescription drugs of dependence, we have adopted the following policy and procedures covering the storage and provision of these drugs.
Promenade Medical Centre's policy and processes reflect our commitment to reducing the risks of prescribing drugs of dependence and supporting the best possible health outcomes for our patients.
OPENING HOURS
Monday to Friday:
Morning session: 09:00 am to 1:00 pm
Afternoon session: 2:00 pm to 5:00 pm  
Saturday & Sunday: CLOSED
Public holidays: CLOSED